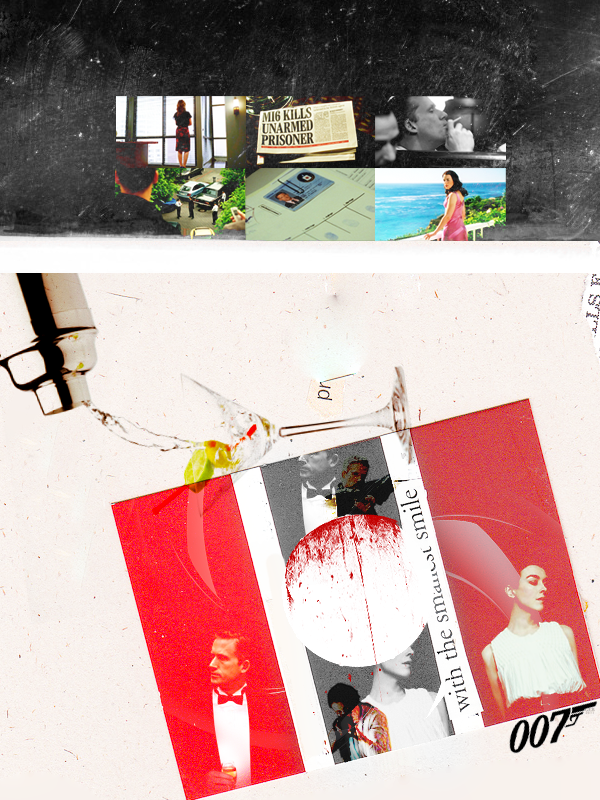 tumblr link
Rule number one: nothing is what it seems.

It's the first rule you learn in the world of espionage. What you see is never what you get. You scratch the surface and peel the layers. Making an assumption about someone – a mark, a contact, a fellow agent – is the worst mistake one could ever make. You might as well dive headfirst to your death.

He thinks it's appropriate that it's the first rule he breaks the first time he meets James Bond.